Mission
The mission of Hesperos, Inc. is to accelerate drug discovery through the use of scalable, multi-organ, microphysiological systems (also known as: Human-on-a-Chip®) that provide analytic services for the pharmaceutical, cosmetic, and food industries. These services allow research teams to determine how the human body will respond when new drug compounds are introduced – something that previously required costly animal testing and human trials to determine. Hesperos systems will reduce the cost of drug development and bring better therapies to patients faster than ever, while eliminating the need for animal testing.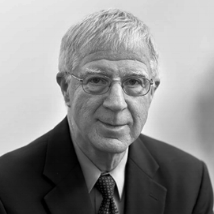 Michael L. Shuler, Ph.D
Chief Executive Officer
Dr. Shuler has over 25 years of experience in Body-on-a-Chip research and helped to define the field itself.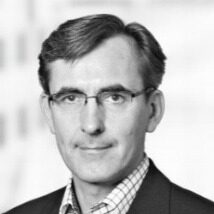 Torsten Hoffmann, Ph.D
Senior Consultant for Drug Discovery
Dr. Hoffmann has a broad background in medicinal chemistry, molecular design, pharmacology & toxicology, as well as drug discovery & development.
James "J." Hickman, Ph.D
Chief Scientist
The driving vision of Dr. James ("J") Hickman is fundamental to Hesperos' technological "Human-on-a-Chip" platform.
Gilberto (Ybet) M. Villacorta, Ph.D, J.D.
Corporate Secretary
Dr. Villacorta is a intellectual property lawyer who focuses on establishing and enforcing intellectual property rights in marketable products, systems and services.  
Hesperos' CEO Michel Shuler had an observation which would lead to a revolutionary idea, sparking decades of research.  Animal models were poor predictors for therapeutics in humans.  He envisioned a more predictive model, thinking that recent advances in engineering multi-cellular culture systems could be the key to designing it utilizing PBPK modeling tools.  He coined these models "animal-on-a-chip"- a term that would later become organ-on-a-chip (OOC) and now human-on-a-chip.
In parallel, Hesperos' Chief Scientist, James J Hickman, was developing engineered cell culture systems utilizing serum-free medium and defined surface compositions as well as functional readouts that mimic physiological, mechanical and electrical functions such as cardiac and skeletal muscle contractions and neuronal and cardiac electrical properties. These systems are capable not only of acute measurements but long-term chronic evaluation. Hickman has also utilized stem cells to derive most neuronal cells as well as muscle and cardiomyocytes and worked these systems into multi-organ constructs. He had also developed modeling and simulation tools to predict and understand function in these systems.
Shuler and Hickman attended talks by each other and decided a collaboration to combine the unique attributes of their systems to develop multi-organ systems with functional readouts for acute and chronic applications would be revolutionary for the field. They also adapted their respectful modeling capabilities to enable PBPK modeling of this unique in vitro platform to enable the models to predict in vivo behavior.
The NIH established NCATS to address the long timelines, steep costs and high failure rates associated with the drug development process.
the NIH and FDA partnered to form a collaboration with the Defense Advanced Research Projects Agency (DARPA) focused on advancing development of organ-on-a-chip technology and created the Tissue Chip Program. Shuler and Hickman were funded in the initial grant period of the Initiative by NIH.
Hesperos became the first spin-off company from the NIH/DARPA program and in 2015 the company's technology was the first to reach the Phase IIb of funding, which is awarded to proven technologies that require additional effort to enable regulatory acceptance.
Hesperos continues to expand the limits of this technology by allowing drug and cosmetic researchers to observe the effects of their compounds on multiple organs within a system for both parent compounds and their metabolites.  This patented system allows for a series of organs to interact with each other in a pumpless, serum-free platform, more closely reproducing effects seen in the human body.  Hesperos has coined this next step of this field as human-on-a-chip.