What is a Human-on-a-Chip?
Interconnected, reconfigurable, multi-organ in vitro platform reproducing the functional aspects of human physiology providing unprecedented visibility into how the human body will respond to chemicals & novel therapeutics.
Providing access to cutting-edge systems, we reproduce physiologically relevant models with several interlinked organs, including: heart, liver, lung, brain, skin, muscle, GI tract, kidney, pancreas, endocrine, bone marrow, and the neuromuscular junction. Using a serum-free cell medium and a carefully designed gravity flow system, there is no need for pumps. We can work with you to custom design the platform with almost any number of organ or tissue types in our patented human-on-a-chip system.
Explore the various aspects that make up the worlds' most advanced human-based, multi-organ system
Efficacy & Toxicity
Simultaneously determine efficacy and off-target toxicity of both single compound treatments AND drug-drug combinations of primary compounds and active metabolites
Flexible & Reconfigurable
Easily interchange organ modules & barrier tissues to investigate specific diseases. Current systems expand up to 5-organs
Scalable
Patented, pumpless, low-volume system only require milligrams of candidate compounds
Serum Free
Recirculating serum-free media mimics blood circulation maintaining cell viability & differentiation up to 28 days
Advanced Functional Materials
Select Research Applications
Below are few examples your research can benefit from today
Testimony by Francis Collins to Senate Labor, Health & Human Services Subcommittee, April 7, 2016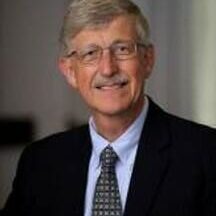 I predict that, ten years from now, safety testing for newly developed drugs as well as assessment of the potential toxicity of numerous environmental exposures, will be largely carried out using human biochips … [and] will mostly replace animal testing for drug toxicity and environmental sensing giving results that are more accurate, at lower cost, and with higher throughput.
NIH Director, Francis Collins, MD, PHD
Hesperos, Inc.
12501 Research Pkwy, Suite 100
Orlando, FL 32826
(407) 900-5915