Join our team of scientists and engineers passionate about building technology that will bring better therapies to patients faster than ever, all while reducing the need for animal testing.
You can expect to be challenged in a collaborative environment as we push the limits of this new technology and lead the way into a new era of drug discovery.
Join us!
At Hesperos, Inc, we are always looking for talented individuals to join our teams of researchers, operators, and engineers. Browse our available positions and see where you add the most value!
Searching for an experienced, new team member to share their knowledge + love of research to further the mission of Hesperos, Inc.
We are rapidly expanding our engineering capabilities among a range of disciplines, including electrical, mechanical, controls, materials, manufacturing, and systems engineering.
Searching for a self-driven applicant who takes joy in implementing and learning about automation technology.
Founded & Headquartered in Orlando, Florida
Since 2015, we've been proud to be located in the Central Florida Research Park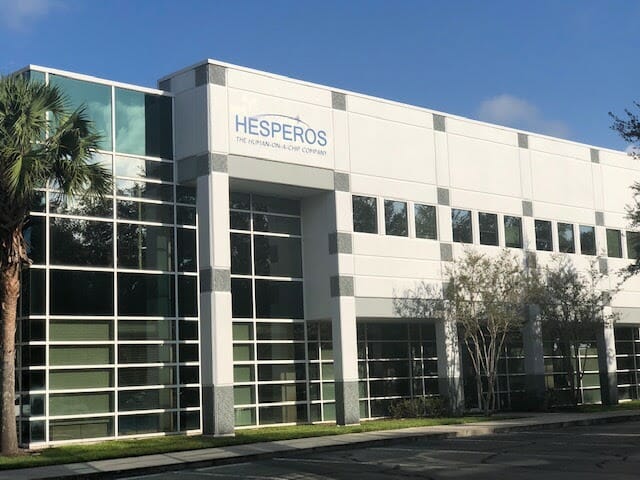 Hesperos, Inc.
12501 Research Pkwy, Suite 100
Orlando, FL 32826
(407) 900-5915